Best DJ in Raleigh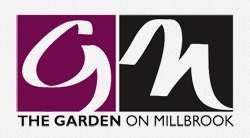 The Garden On Millbrook is one of our favorite facilities where we perform.  Located in the heart of North Raleigh, it is an exquisite atmosphere for ceremony and reception, the service is top notch and no detail will be overlooked.  Our uplighting looks incredible in this room!  Check out the gallery for photos.

Forget Me Not Photo Booth is our number 1 supplier of photography fun at our events.  With costumes and on site printing, your guests will walk away with memories in their hand and as the host, you get a copy of every picture taken.  Spice up the part and make sure you tell them that Brian Pate Entertainment sent you!
Party Bus Raleigh When it comes to experiencing Raleigh, there's no better way to do it than with a party bus as your mode of transportation. That's where Raleigh Party Buses comes in! We've put in the time and effort to make our company the best that it can be, and we've done that by paying attention to the needs and wants of our customers over the course of the years that we've been providing luxurious transportation. This makes us a highly qualified option to choose for you event in Raleigh, whether it happens to be an elegant happen stance or a laid back celebration.